Malaysia Driving Advice
Going to a foreign country can sometimes be a hassle, but driving in one doesn't always have to be. In Malaysia, there are regulations that are similar to the ones you have in your home country. There are also those that are quite different. This can make things quite confusing. That's why we're here to present to you the essential guide to driving on Malaysian roads.
Malaysia's motorways, known as expressways, are considered as one of the best road networks in Asia. There are 30 expressways in the country covering 1,821 kilometres. The main North–South Expressway passes through all the major cities and conurbations in West Malaysia, such as Penang, Ipoh, the Klang Valley and Johor Bahru. The Pan Borneo Highway connects the Malaysian states of Sabah and Sarawak with Brunei. Many main roads are toll roads and the most convenient way to pay at toll booths is via SmartTag or Touch 'n' Go card.
Roads are generally in good condition on the Malaysian Peninsula, but less so in East Malaysia and many roads may flood after monsoon rain. Driving standards are usually good for Asia from car drivers but motor bikes are likely to weave in and out of traffic and may pull in front of you at traffic lights. Many drivers will accelerate through an amber traffic light rather than slowing so be cautious when setting off after a red light. Malaysia is relatively free of natural disasters but in the minds of some, driving in Malaysia makes up for that absence. It is true that Malaysia has a fairly high death toll relative to the number of road vehicles and when you see the way some people – particularly motorcyclists – drive, and ignore the usual rules of the road, it's no great surprise. Traffic jams are common in major cities especially Kuala Lumpur but driving in the capital generally isn't as challenging as other cities in South East Asia with well signed roads and drivers who normally abide by road rules. Drink driving rules are strictly applied and police often target areas frequented by tourists and expats on an evening so if you want a drink, take a taxi.
General driving information for drivers in Malaysia:
-Most cars are right hand drive
-Turning left on a red light is prohibited unless it is a different mark.
-Seat belts are mandatory for drivers and all passengers.
-Children under 4 must sit in the back; all children must use child seats.
-The minimum driving age is 18 years old. To rent a car, the driver must be at least 23 years old (age may vary depending on the category of car) and a driver's license for one year. Some car rental companies set a maximum age of 65.
-It is illegal to use a mobile phone without hands-free support while driving.
-While driving, any foreign driver must have their domestic driver's license, international driver's license, registration and insurance documents.
-Most road signs are in Malay; English is only used for important signs such as airports and tourist attractions. European numerals are used on signs. The European ISO system is used for recommendations, indications, mandatory, prohibition and regulatory signs; Danger signs are yellow diamonds with black symbols.
-Road markings are clear everywhere; double yellow lines usually mean "no parking".
-Speed ​​is measured in kilometers per hour.
-The speed limit on motorways is 110 km/h; on federal roads - 90 km / h; in urban conditions - 60 km / h.
-Before turning, drivers must use direction indicators.
-Drunk driving is illegal; Breathalyzer tests are distributed by the police. The legal blood alcohol level is 0.08%.
-In cities, it is not easy to find a place to park.
-The police and ambulance number is 999.
Now that you have a working vehicle and a valid driver's license, let's talk about the general road rules you need to follow in Malaysia. To state the obvious, wearing a seatbelt while in a motor vehicle is mandatory. You should also carry your driver's license as well as your registration and insurance documents at all times. Meanwhile, the use of mobile devices is completely prohibited, except when they're connected to a hands-free system.Always drive within the speed limits in place. After driving in Malaysia for a while, you'll notice that the speed limits are a little bit slower compared to those being enforced in Western countries. On highways, the maximum speed you can drive ranges from 90 to 110 kilometers per hour (km/h), or around 55 to 70 miles per hour (mph). In towns, on the other hand, the speed limit is considerably lower at only 50 to 70 km/h, or around 30 to 40 mph.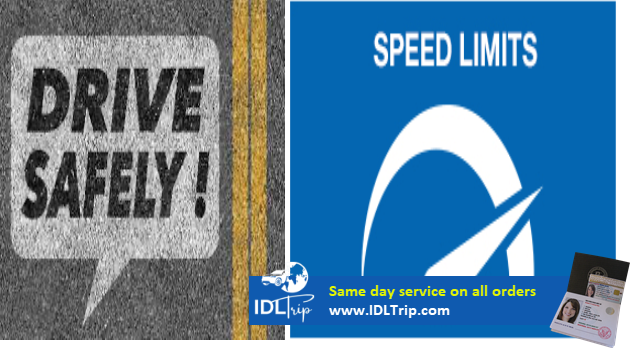 You should also be careful when changing lanes on Malaysian roads, as many drivers don't necessarily follow the laws here. This is especially true for motorcyclists who tend to zigzag through lanes without much regard for other motorists. Obviously, driving under the influence of alcohol and other prohibited substances is strictly forbidden. If the authorities find you operating a motor vehicle with a blood alcohol content higher than 0.8 grams per liter, you'll be given a fine not exceeding RM 2,000 as well as a prison sentence of no longer than six months.
Driving license requirements
Malaysia only allowed to use a foreign license for three months before they have to apply for a new International Driving Permit. While the ease and speed of the process varies depending on the applicant's nationality and status, this should not discourage those wishing to travel in Malaysia for extended periods of time.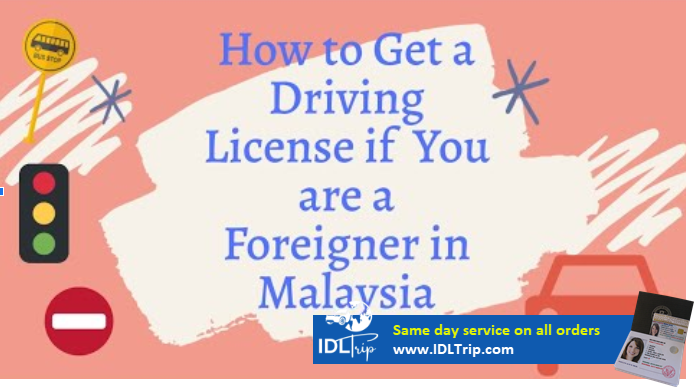 First of all, and most importantly, let's discuss how to get a valid driver's license in Malaysia. To obtain this all-important document, you need to be at least 18 years of age and have a valid driver's license from your country of origin. You can get a learner's permit if you're 17 years old. If you hold a foreign driver's license, you can drive in Malaysia as long as this document is valid and is accompanied by a complete English or Malay translation. The latter part of this condition only applies to licenses in languages other than the two mentioned.
If you have the means to do so, we also recommend getting an international driver's license at www.idltrip.com . For this conversion, you're going to need your foreign driving license and a translation if it's not in Malay or English, a letter of endorsement from your country's embassy, your passport, and your visa. You can drive for up to one year using your own licence plus an International Driving License, after which time you will need to obtain a Malaysian licence. Malaysia drives on the left in right hand drive vehicles.
Malaysia has a good road system, one of the best in Southeast Asia. Emergency telephones are located along the roads every two kilometers. Along with state or federal roads, there are toll roads. Drivers can pay with cash or touch-n-go cards; both can be purchased from the toll booths on the highway. In major cities, there are many cars and motorcycles on the roads, as driving is popular in Malaysia.
To drive in Malaysia, any foreign driver must have an International Driving Permit. Driving with an international driving license for up to six months is allowed; after this period, visitors must obtain a Malaysian driving license by contacting the Department of Road Transport. Drivers with a driver's license issued in Thailand or Singapore are allowed to drive in Malaysia without any restrictions. There are three types of licenses in Malaysia: student driver's license, driver's license and probationary driver's license. When foreign drivers exchange their national driver's license, they receive a Malaysian competent driver's license after a mandatory written examination.
Malaysian car drivers are generally polite. However, motorcyclists are not as well behaved; they may run red signals, drive on the wrong side of the road, on the wrong path of one-way streets or on the side of a motorway, or along footpaths.
Getting Around Malaysia
The country is connected by numerous highways that have proven to be a great help in shortening the travel time from point A to point B. For instance, it now only takes three hours to travel almost 160 miles from Kuantan to Kuala Lumpur. It now takes one and a half hours to travel from Johor to Mensing as well. There are many tollways that connect these roads so have some change ready for a much faster trip. Traffic jams are commonplace in Malaysia, especially during the morning rush hour. Driving during public holidays has also been described as "hellish" by a lot of motorists. Things that are out of your control such as accidents, inclement weather, and ongoing construction have also been known to slow down the movement of cars by a considerable amount.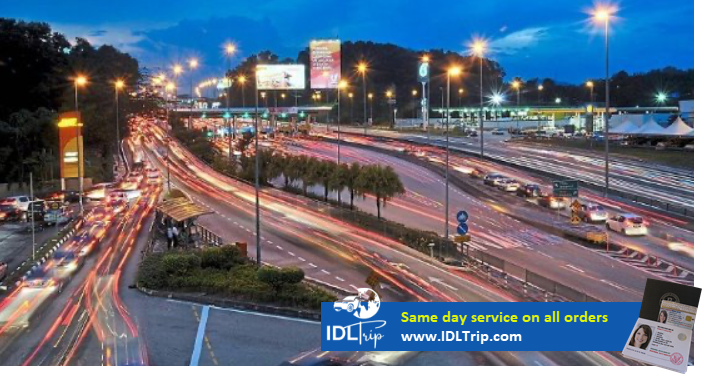 In the last 10 years many speed cameras have been installed in sections where there have been many accidents. There are yellow signs announcing "Zon Operasi Camera", when you enter a section where there is a camera. Usually they are visible and face away from you to catch you after you have passed them.
During festive occasions, such as Hari Raya or Chinese New Year, hundreds of thousands of Malaysians 'balik kampung' meaning return to their hometowns and villages. Although some fly and others go by train, the roads rapidly fill up. Those that see these holidays as a chance to discover the countryside may find the speed of progress gives them more time than they wish to examine the landscape. This is a good time to drive around the major cities for some sightseeing and photography because you will find most city streets pleasantly deserted. Many Malaysians also get upset by the driving habits of some of their fellow countrymen and the majority are responsible and considerate drivers. Some Malaysians pointed out to me that they have seen plenty of bad expat drivers and that's also true. Once you've gotten to your destination, you may find yourself asking "Where do I park my car?" There are many areas with paid parking along major roads and landmarks. The parking meters in these locations, unless said otherwise, are in effect from 9 in the morning until 6 in the evening. When it's Sunday or a public holiday, parking is usually free, but depends from place to place. Malaysia Car Rental Hertz, Europcar,Avis, have outlets here. Also usually featured on Car rental broker sites and Web discount sites such as LastMinute.com.