Driving in Poland with International Driving License.
Are you planning a trip to Poland? Are you unsure about what type of license is required for driving in the country and worried taking your regular license abroad may complicate matters? With an international driver's license from our website www.idltrip.com , all of those worries become moot. Having an International Driver's License in Poland empowers visitors with legal protection as well as convenience while staying safe on Polish roads. In this blog post, we will explore the advantages when it comes to owning and using a valid international driver's license in beautiful Poland. So if you intend on navigating the breathtaking countryside or bustling city roads in this gorgeous nation - read on!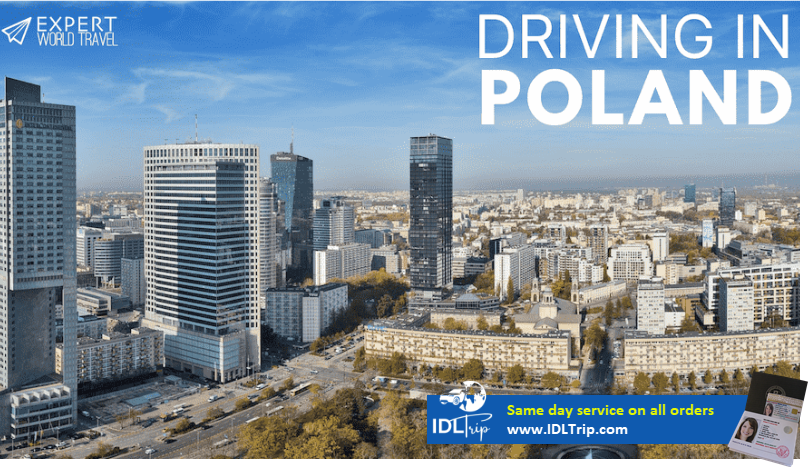 Benefits to having an International Driver's License in Poland
Driving in Poland can be an adventure all on its own. From the bustling city streets to the winding countryside roads, there's always something new and exciting to see. But before you hit the road, it's important to make sure you have the correct documentation. An International Driving License is not only convenient but also necessary in Poland. With this license, you can easily navigate through the country without worrying about language barriers or the need for additional paperwork. Plus, it'll give you peace of mind knowing that you have all the required legal documents for motoring in Poland. Whether you're taking a scenic drive through the Tatra Mountains or cruising along the Baltic Sea, an International Driving License is the perfect solution for hassle-free driving in Poland.
Poland is a beautiful country in parts and is fairly easily accessible by car from the UK. However, it unfortunately has a fairly high number of road deaths – around 14.3 per 100,000 of population in comparison to only 5.5 per 100,000 of population in the UK. Poland also has some of the worst roads, largest number of low skill drivers and high number of car thefts in Europe. It isn't a perfect place to take your own car and you should be aware of this before heading there. This means that you must be extremely alert and educated about driving there, so it's important to learn as much as you can before you go.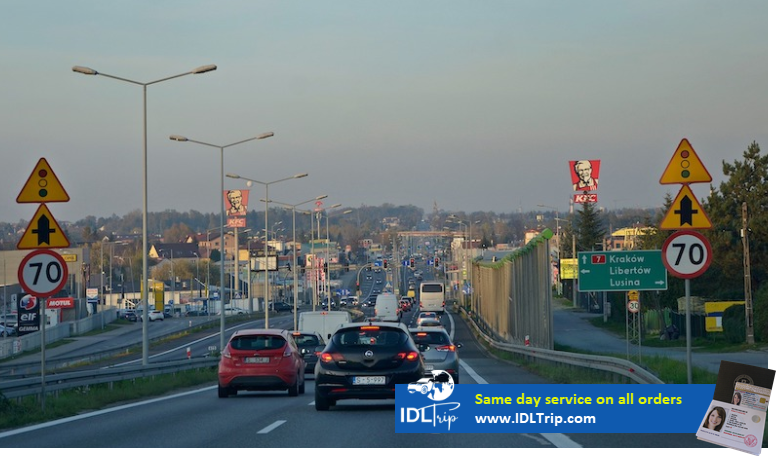 Basics of getting an International Driver's License for driving in Poland
If you plan on driving in Poland, you may need to obtain an International Driver's License (IDL) document. Luckily, the process is relatively simple. The first step is to apply for the International Driving License document online, which can be done through various organizations . Once you've submitted your application and necessary documentation, your IDL document should arrive within a few days. It's important to note that an IDL is not a substitute for a regular driver's license, but rather an additional document that enables you to drive in countries where your native license may not be recognized. So if you're planning a road trip throughout Poland, be sure to get your IDL document before hitting the road!
Rules and regulations for driving in Poland with an international license
Driving in Poland can be a thrilling experience for visitors who are unfamiliar with the country's roads. To hit the road legally, international drivers should be aware of the rules and regulations for driving with their international license in Poland. To drive in Poland with your international driving license, you must adhere to the traffic laws just like any other local driver. If you plan to rent a car, make sure to bring your driver's license,IDL document, passport, and credit card. Keep in mind that the roads in Poland are well-maintained, but they can be narrow and winding in some rural areas. Follow the speed limit and pay attention to road signs to ensure a smooth and safe journey.
Here are the documents you need to apply for an International Driver's License
Are you planning to explore the world on your own terms and drive around in a foreign country? Then obtaining an international driver's license online is essential for you. This license translates your driving credentials and allows you to drive legally in over 150 countries worldwide. The good news is that obtaining an international driver's license online at www.idltrip.com is a simple process that only requires a few documents. You will need a valid driver's license issued by your country of residence, passport-sized photos, signature and a completed application. Once you have all these documents, you can apply for an international driver's license online, and within a matter of days, you will receive your permit, ready to hit the road and explore the world.
Recommended places to visit when Driving in Poland with an International Driver's License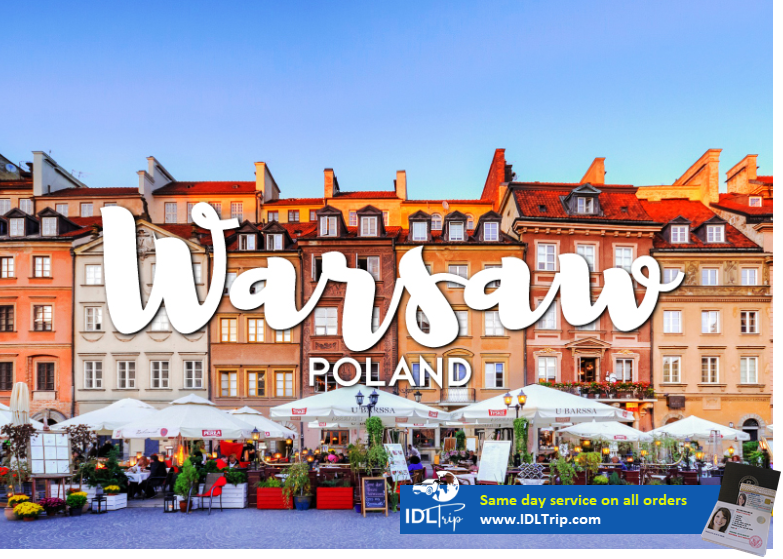 For those with an international driver's license looking for adventure on the road, Poland is the perfect country to explore. While driving, there are countless recommended places to visit that will showcase the best of this beautiful country. One must-visit destination is the charming city of Krakow, known for its stunning medieval architecture and rich history. Another must-see is the Tatra Mountains, where the breathtaking scenery is unmatched. For those looking to soak up some culture, a visit to Warsaw is a must with its museums, galleries, and theaters. And of course, no trip to Poland would be complete without indulging in the scrumptious traditional Polish cuisine. With its delightful blend of historic landmarks, picturesque scenery, and delicious food, Poland truly has it all for those itching to hit the road.
In conclusion, an International Driver's License in Poland is the best way for foreign tourists to safely explore all that Poland has to offer. The license provides a wide range of benefits, from being able to drive on Polish roads legally, to avoiding hefty language barriers and long lines while preparing your documents at the rental car office. With some preparation before heading over, you can make sure your license meets all the criteria necessary for driving in Poland and avoid any complications. Best of all, it only takes one document to acquire: An International Drivers License! Be sure to get yours today so you can jump behind the wheel anytime you're ready and have a hassle-free vacation without worry. Get an International Driver's License today and drive stress free in Poland and make your dream travel come true!