If you are visiting Croatia for the first time, you might wonder what driving in Croatia might be like. Don't worry about it! Here in this guide, you will find all the information you need to know if you plan to drive in Croatia. The best way to explore Croatia is by car. No doubt about that! The country is small, roads are generally in good condition, and you can simply see so much even if you plan to visit Croatia only for a short period of time. Driving abroad in Croatia generally feels more akin to driving in Western Europe than its Eastern neighboring countries, main roads are usually in good condition, the standards of vehicle maintenance and driving are usually high and even cities and large towns feel manageable. Smaller roads may have deteriorated and are usually unlit and mountain roads can be affected by snow in winter. Staff at most rental companies will also speak good English.
Even if you're a good enough driver to give Schumacher a run for his money, be wary of your fellow motorists. Croatian drivers love to overtake, even on tight corners, and are renowned for taking a bit of artistic license with the speed limit. Around the mountains, roads are very narrow and can sometimes only fit one car. Local drivers will try to pass you by, so just keep as close to your lane as possible. It is safe to drive in Croatia! The roads are in great condition, and when traveling from north to south, you can largely drive on multi-lane motorways . Croatian drivers, especially in the south, tend to be impatient and look for the first opportunity to take over. This can sometimes make you nervous, but for the most part, you will be ok and feel safe.
DO YOU NEED AN INTERNATIONAL DRIVER'S LICENSE TO DRIVE IN CROATIA? Drivers from other countries need their own licence plus an international driving permit. You don't need an international driver's license as long as your home country's driver's license is written in the Latin alphabet. In other words, if your driver's license is written in any other letter but Latin (for example, Chinese, Arab, Cyrillic, etc.), you will need an international driver's license. You can get your International Driver's License at www.idltrip.com If you get pulled over you might also be asked to show your passport or ID. Keep it somewhere handy in case this happens.
Croatia Self Driving Rules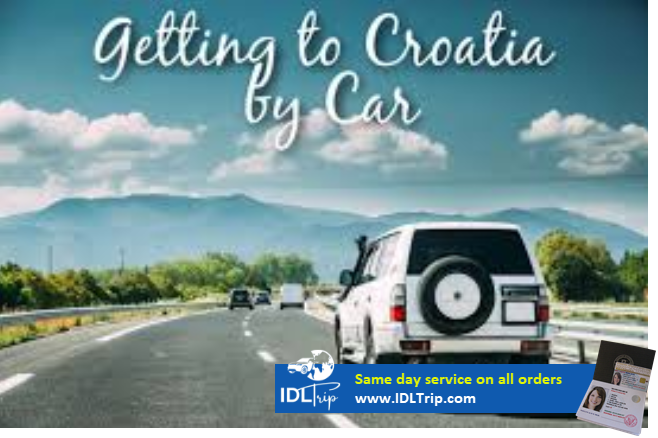 Cars will usually be able to cross international borders though there may be restrictions on taking certain high spec vehicles into Eastern Europe, particularly Albania. One way international rentals may be allowed for additional cost.
Many travellers say that confidence is key on the narrow, winding Croatian roads. As in most European countries, Croatians drive on the right, not unusual for Americans and the majority of the world, but a bit scary for the Australians, New Zealanders, Brits and South Africans. Automatic cars are not as common in Croatia as they are in Australia, so chances are you will be drawing on your skills with a clutch and gear stick. If you're not used to a manual car, this is probably not the time to learn.
TIPS FOR DRIVING IN CROATIA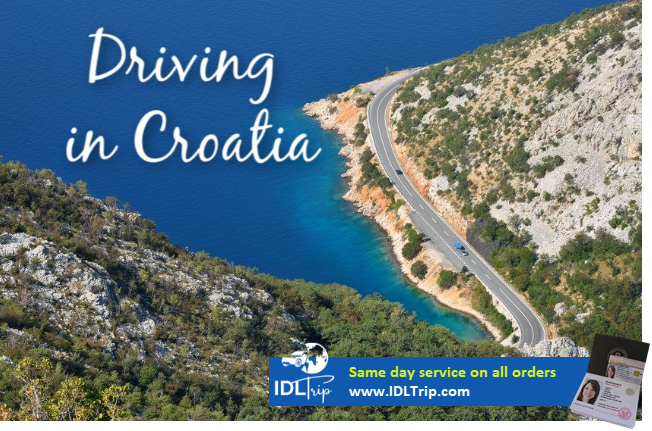 Observe speed limits. The inner-city speed limit is 30 to 50 km/h; on open roads the speed limit is up to 90 km/h . Like in the rest of Europe, Croatians drive on the right side.

If possible, avoid traveling on weekends in summer. Traffic congestion on the roads is common.

Your country driver's license will be sufficient to drive in Croatia. However,

International Driving Permit

(often referred to as an

International Driver's License

) while not mandatory, is recommended. You could apply for

International Driver's License at www.idltrip.com

Road rules are similar if not the same as everywhere else: observe speed limits, don't use your phone while driving, and wear a seatbelt at all times.

Dipped headlights are mandatory during the daytime from November, 1st until March, 31st.

Alcohol rule is somewhat complicated: the permitted blood alcohol limit for driving is 0.05%, as long as you don't have any road accidents. Involvement in any accident stipulates immediate zero alcohol tolerance (a mandatory breathalyzer is required for any accident).

Croatian Auto Club (HAK) provides road assistance, should you need it. They have English speaking operators. The telephone number is: 987

Stop signs are mandatory, and the right turn is only allowed if a traffic light is green.

Traffic conditions are transmitted in Croatian, English, and German via HRT 2 (98,5 MHz), and they also have news in these languages.

The price of fuel is around 10 Kn per liter, for both diesel and gasoline. The prices can slightly vary from gas station to gas station but in general, they are very much similar.