Car rental tips
You can get fantastic car rental deals in Portugal if you book in advance. The later you leave it, especially during peak holiday periods, the higher the cost will be.
Use the comparison site as Rentalcars to see what's available and compare prices between car rental companies like Hertz, EuropeCar, Budget and others you may not have heard of. You can select a specific provider, location or rating, as well as other important features.
If you need a car for 5 or 6 days, try changing your search to find out how much it will cost for 7 days. You can find a cheaper weekly deal and there is nothing stopping you from returning the car before the lease expires.
Some Portuguese car rental companies require you to have a photo ID license. If your foreign license does not have a photo ID, you must obtain an IDP before traveling to Portugal if you intend to rent a car. UK drivers licensed for the new style photocard will need both the paper counterpart and the photocard. UK license holders who only have a paper license will also need an official photo for identification when driving in Portugal.
Age requirement
To rent a car in Portugal, you must be at least 19 years old (age may vary depending on car category). Each car rental company has its own age requirements and depending on the vehicle, there may be a deviation from the minimum age. If you are 19-25 years old, you will probably have to pay a young driver fee.
*Attention! Some car rental companies will have different requirements. Please read the Terms and Conditions at the time of booking.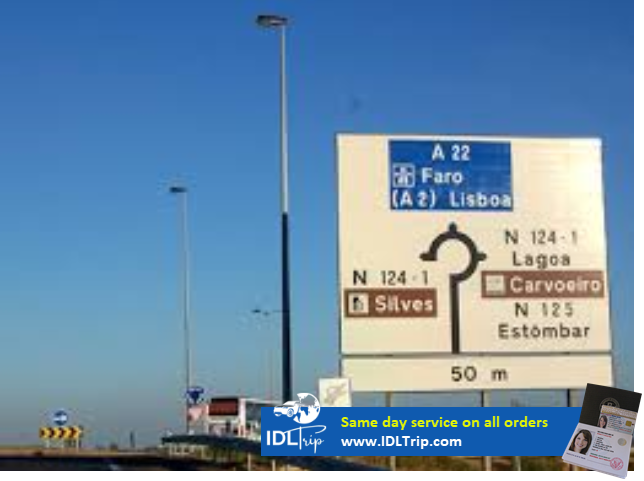 All licenses issued in the European Union are accepted.
A driving license from non-EU countries (except Switzerland) is accepted if you have a visa in your passport and have not been in Europe for more than 6 months. Moreover, you need to get a driver's license in an EU country.
If your domestic driving license is printed using letters other than the Latin alphabet (Arabic, Japanese, Cyrillic, etc.), an International Driving Permit (IDP/IDL) is required when entering Portugal, or an official English translation. Please note that an International Driving Permit (often referred to as an International Driving Permit) does not replace the requirements for a regular driving licence. When driving in Portugal, you must always have a valid foreign driving license, IDP or transfer with you at all times. Please note that your international driver's license is only valid if accompanied by an authorized license from your state or province.
To drive in Portugal, the driver must present a valid national driving license that is valid for at least 1 or 2 years (according to another car rental company).