Cyprus Driving Advice and Car Hire Info.
Cyprus Driving Advice
Driving in another country always feels different than driving at home. Even though the rules might be similar, signs will be slightly different, road quality and traffic flow will be different and local interpretation of driving laws will vary – Sometimes a lot. This guide will prepare you for driving in Cyprus.
Driving in Cyprus is different than in many other countries. Being aware of local customs and traffic flow will make it a lot easier and safer for you.
When driving in Cyprus you should generally be aware of the following two things: 1.Drivers follow the traffic legislation as if it is guidelines. 2.Many Cypriot drivers are primarily focused on themselves, the 2 x 4 meters of their car and how they can reach their destination as quickly as possible.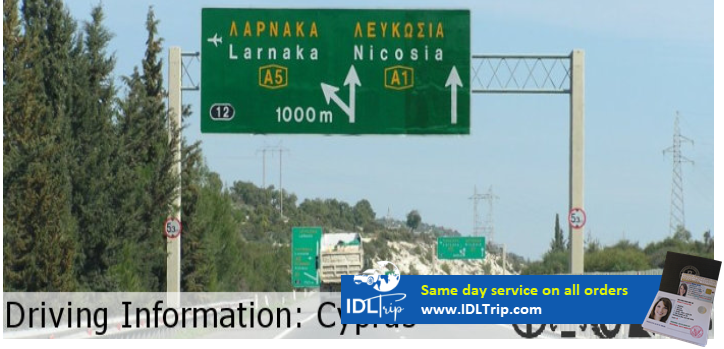 Driving in Cyprus
Cyprus drives on the left and EU licence can be used here until their expiry date. Drivers from the following countries can use their own licence for up to 2 months -Australia, Canada,Georgia, Iceland,Japan, Liechtenstein,New Zealand, Norway, Russia, Serbia, South Africa, South Korea, Ukraine, United Arab Emirates, USA, Zimbabwe. Drivers from other countries should bring their own licence and an International Driving permit (often referred to as an International Driver's License). The International Driver's License (https://www.idltrip.com/Order/Application ) helps to interpret your domestic government issued driver license and could be useful for car rental and car insurance in many countries.In Northern Cyprus all foreign visitors can use their own licence for up to 30 days, though if it isn't written in Roman alphabet, an IDP is recommended.
Cyprus may be technically in the Middle East geographically but the standard and style of driving has little in common with neighbouring countries. Both North and South Cyprus drive right hand cars on the left hand side of the road, like the UK. Whilst not quite up to Western Europe/USA standards, driving style is quite similar to most parts of Southern Europe. The standard of most roads is good and you shouldn't have problems driving in urban areas- even Nicosia is pretty straight forward. If you visit in Winter, whatever the weather at the coast , you should expect snow and cold weather in the mountains.
Driving regulations in Cyprus
The driving regulations in Cyprus are pretty much like in any other European country. It is however worth noting that the regulations are not enforced strictly. Presumably that is also one of the reasons behind the relaxed relationship between the driving regulations and the local drivers. There is of course no reason to copy that behaviour in the traffic. In the unlikely event that you should be involved in an accident, it is always great to have followed the regulations.Most roads are generally in good condition, though expect some pot holes on minor rural roads and unpaved roads. Northern Cyprus has 7000 km of roads, without around 70% of the roads being paved. A new road, the North Coast Highway runs East from Kyrenia to the Karpas Peninsula. Most other main routes are in good condition and a number are dual carriageways .
Highways and exits
The highways in Cyprus connect all the big cities. In total there are three highways in Cyprus and they all merge together.
Speed limits across Cyprus are 100kmh on highways, 65-80km on rural roads and 50kmh in urban areas.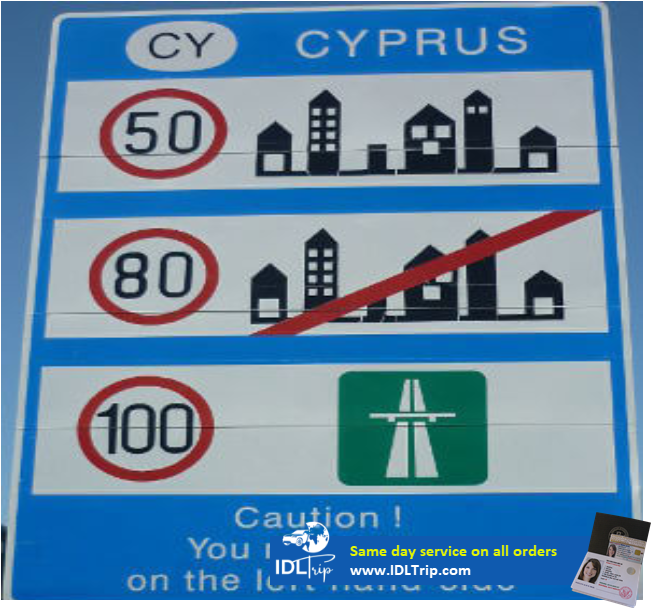 Drunk driving and DUI
The legal limit for drunk driving in Cyprus is 0,22 mg pr. ml, which is significantly lower than in the United Kingdom and lower than in the majority of the other European countries.
Seatbelts
It is a legal requirement to use a seatbelt when you are driving or when you are a passenger in a car.
Honk – Hoonk – Hooooonk
It's the best friend of every driver on the island – the horn. It is used a lot – also when unnecessary.
Everywhere is a parking spot
As in the rest of Europe, double lined road markings means that it is illegal to stop or park here. The unofficial rule in Cyprus is that if a space is not occupied by another car, it is a potential parking spot. Another somewhat popular method of parking is to simply just stop your car, turn on the hazard lights and go do your business.
Rental cars
If you are driving in a rental car it is clearly visible to anyone else in traffic. It is not because of the big advertisement sticker from the rental agency, but instead the license plates. The license plate on all rental cars are red with black letters. It stands out. If you are renting a car in Cyprus you should also be aware that there are roads, where your insurance will not cover because of the road quality. This includes roads in remote areas, 4WD roads and some mountain roads. But ask the car rental company and you will know for sure.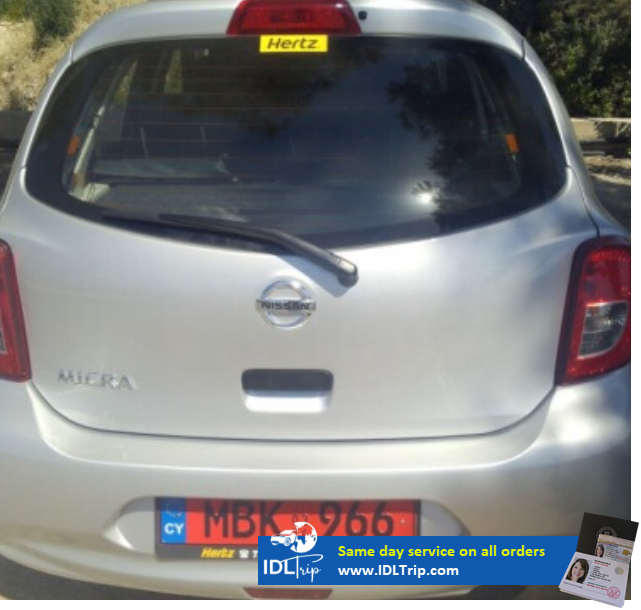 All rental cars used to have red license plates.