Driving in South Africa.
South Africa is a gorgeous country with plenty of must-see locales. Driving in South Africa is generally safe and enjoyable.If you drive in South Africa, you'll see scenery that will drop your jaw, and you'll definitely want to have your own vehicle to travel in from place to place. To see the most incredible places that are out of the way or even in large cities, you'll be most comfortable with a rental car so you can come and go as you want.
South Africans drive on the left hand side of the road, and all signposts are written in English. It is law to wear a seat belt at all times, and using a mobile phone when driving is prohibited. The general speed limit is a comfortable 120 km/h on the tar roads outside of towns.
Driving Requirements: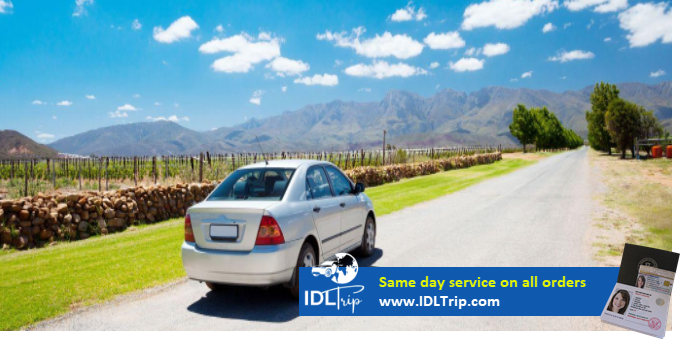 About International Driving Permits/International Driver's License
All drivers must have a valid driving licence from their country of residence.When hiring a car in South Africa, most car rental companies require foreign drivers to hold an International Driving Permit (IDP) as well as their Foreign Driver's Licence.The International Driving Permit is slightly larger than a normal passport and bears multiple language translations (including English) of your own current driver's license. In addition, it displays your photograph and some vital statistics. However, in South Africa, it's alright if you don't have an International Driving Permit, but still, it is advisable to have it in your pocket. Driving in South Africa with a foreign license and an international driving license or permit for South Africa will give you the confidence of a trouble-free trip.
You can drive in South Africa on a British licence or any other licence that is printed in English - however, if the licence is not printed in English, then you will need to obtain an International Drivers Licence. You must carry your driving licence with you at all times when driving in South Africa. It is also a good idea to keep a photocopy of your drivers licence separate in your luggage, and also leave a copy at home with family or friends.
Please note that the various car hire companies have different regulations regarding the length of time that you need to have held a driving licence, so it is advisable to check with your hire car company about their requirements.
Using a South African Driver's Licence overseas
For the same reasons as stated above, it is recommended that South Africans planning on driving abroad obtain an International Driving Permit before departing on their trip.
What you need when applying for an IDP: •South African Identity Document; •A valid South African driver's licence; •AA Membership card (if you are an AA Member); •Two (2) glossy passport size photograph per International Driving Permit type; •The IDP application fee of R265.00. PLEASE NOTE: You do not have to retake a driving test when applying for an IDP.
Road Conditions
The main roads and highways are generally maintained in a good condition, and are straight, long and fast. Many of the major main roads are toll roads, in order to help maintain them in their present good condition. The toll roads are clearly signposted, and give you plenty of warning, so that you can get your money ready. Many hire car companies also now fit their vehicles with an automatic toll reader, so the car captures the toll fees instead and these are billed back to you at the end of the rental period.
Road Signs And Robots
There are some key differences between the rules of the road in South Africa and other places, from driving on the left side of the road to traffic lights referred to as "robots." Something else to be aware of during your self-drive holiday through South Africa is the erratic nature of road signs, and the inconsistencies between them and the published road maps.You may think that the route you are about to embark on is easy to follow, but certainly in the more remote areas, roads suddenly appear that are not marked on maps, the road numbers and town names are completely different from what you are expecting, or road signs suddenly stop altogether.
People And Animals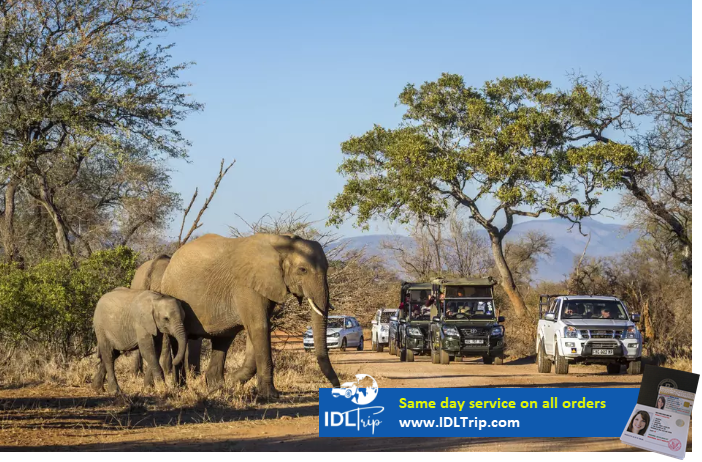 Outside of town areas, it is a common sight to see people walking along the side of the roads, especially schoolchildren who sometimes have a long journey on foot to get to and from their school. You may see many people walking along the road as well as animals like goats and cows crossing in front of you. They will be easy enough to see during the day, but you should be extra careful when driving in the dark. The majority of animals you see will be livestock animals, and it's very unlikely you will come across any lions or other wild animals.
Drinking and driving: In South Africa, the legal blood alcohol content is 0.05 percent, which is between one or two beers or glasses of wine depending on your body weight.
Should You Rent a Car?
The independence of renting a car is ideally suited to family travel, and when checking out the safari parks, a more cost-effective option than an expensive packaged tour. Renting a car is especially worthwhile in South Africa, where public transport is limited in big cities and non-existent in rural areas.Rideshare services are readily available in major cities such as Cape Town and Durban, and can be used instead of a rental if you don't plan on leaving the city. If you rent, check your insurance carefully, making sure that it includes coverage for vehicle theft, and remember to ask about additional fees.
Safety
South Africa has an unfortunate reputation as a dangerous destination. Typically, it's safe to drive in South Africa, but, in urban areas and townships, you should follow these precautions from Travel Butlers. Just to be safe, you might consider applying them no matter where you drive.
1. Drive with your doors locked and windows wound up, especially when stopped at traffic lights.
2. Do not leave anything valuable on show in your car when you leave it unattended, and ALWAYS lock your car when you leave it
3. Try to always park in a busy, well-lit area.
4. Take advice from your hosts where you are staying, and ask if there are any areas that tourists should avoid driving through.
5. Stay in the car if you're hit from behind under odd circumstances.
6.Don't get worked up and have road rage while you're driving.
7. Don't do road rage!