Driving a Car in Southeast Asia
To legally drive a car in most countries in Southeast Asia, you will need an International Driving Permit (often referred to as an International Driver's License). Although when hiring a car or motorcycle, it's definitely recommended to get yourself an international driving permit (IDP) before you travel. In addition, if you have a car accident while you are driving a car overseas and do not have an IDL document, then your travel insurance will not be valid.
What Is An International Driver's License?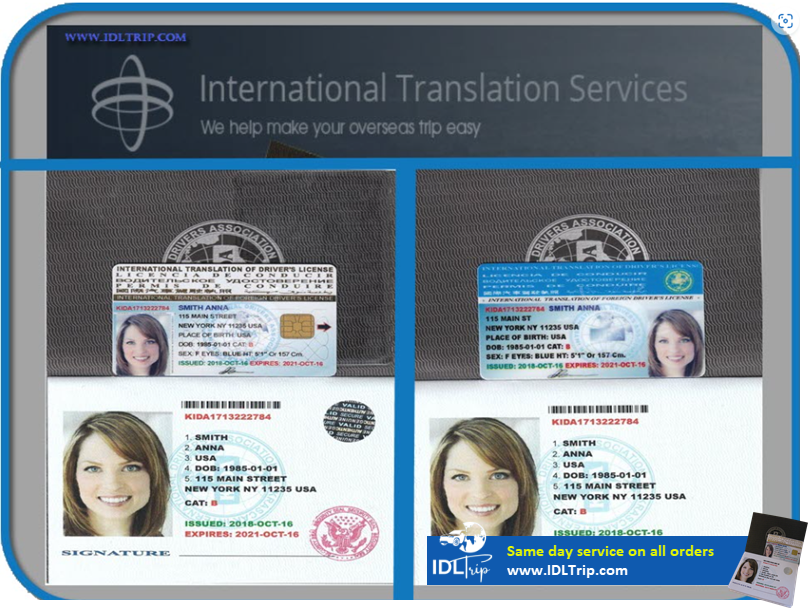 Interested in picking up

an international driver's license or permit (IDP)

? This special license allows you to drive rental cars in different countries around the world.
With an international driver's license permit, you can rent a car or motorcycle in all sorts of exotic locations with the freedom to stop anytime, and anywhere, traveling at your own pace. Without the permit/license, you might not be able to rent a car in certain countries, or you could get in trouble with the police if you're pulled over for speeding (or just because you're a foreigner).
The International Driving Permit, or IDP (sometimes called an International Driver's License) is a valid form of identification in 150 countries worldwide. It contains your name, photo and home-country driver's license information translated into 10 different languages — so if you're stopped by police or get in an accident overseas, local authorities will be able to read your license details in their own language. Order an international driving license at www.idltrip.com and drive anywhere in the world!
Motorcycle Licensing in Southeast Asia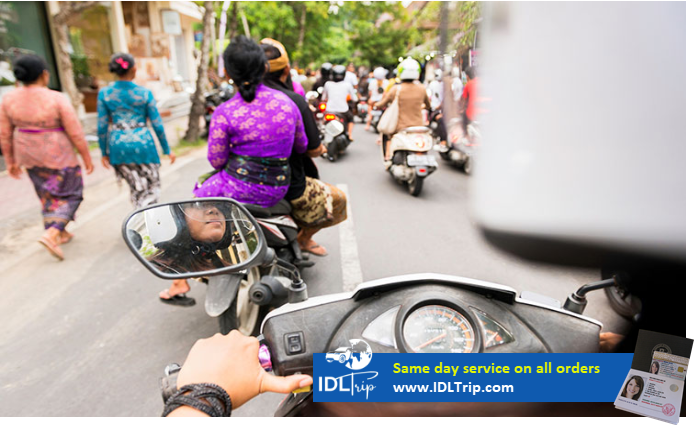 Whether you're in Southeast Asia or anywhere in the world you do need a license to ride a motorbike, no matter where you are in the world. If you aren't legally allowed to ride motorbikes in your home country, you aren't legally allowed to ride them in Southeast Asia.
In the countries where an International Driver's Permit is accepted, it allows you to drive/ride the same class of vehicle covered by your home country license.So, if you're licensed ONLY to drive a car at home, you are NOT covered to ride a motorcycle or scooter just because you have an international permit (international drivers license). But if you DO have a valid motorcycle license from home, the International Driver's permit/license will be accepted in: Bali, Indonesia, Laos, Thailand, and Cambodia. But get the international driving license before you leave home, the permits are not valid in the country of issue – so you can't apply from within Thailand for a permit to use in Thailand.
How to Ride a Motorcycle Safely in Southeast Asia
Wear a helmet – preferably full-face

Wear protective clothing – Flip-flops, a t-shirt and shorts don't count as "protective"

Wear gloves - anyone who's falling puts their hands out to protect themselves - can't help themselves, it's a natural reaction - even on a hard bitumen road approaching at 50 km/h. Ouch!

Don't speed

Don't drink or do drugs and ride

Don't ride at night

Do follow the locals and do as they do
Hiring a car or bike without the correct driving license. This is Southeast Asia and rules are not as strict as they are in Europe or the United States. In many countries, it is possible to hire a scooter, motorbike (or even car!) without showing a valid driving license! This does not mean that what you have just done is legal. If you are not legally able to drive the vehicle in that country, your travel insurance will not cover you for accidents, which means damage to the bike and/or damage to you! Basically, the risk is all yours!