Driving in Albania: Everything You Need to Know
If you would like to make a trip to Albania and you have decided doing a road trip is the best way, a great idea! A road trip in Albania is a great way to see the country and is one of the easiest ways of getting around given that public transport isn't all that reliable all the time.
Driving in Albania really is an experience in itself and we would only recommend driving here if you're a confident driver. If you're not a fan of mountain roads or hairpin bends (switchbacks), then driving here is possibly not the best idea and it might be better to go by public transport or have a driver for your trip. Albanian cities are a relatively easy place to drive compared to a lot of the more 'country roads' in other areas (such as down to the southern Albanian Riviera or between places, such as Gjirokaster and Korce). However, there are some vital things you ought to know before driving in Tirana or another city.
Why you should drive in Albania
All this may make you think that only a fool would voluntarily hire a car, however please don't let this put you off. Hiring a car will allow you to see much more of the real Albania. You will be able to take detours to hidden springs, waterfalls and quaint towns which dot the landscape.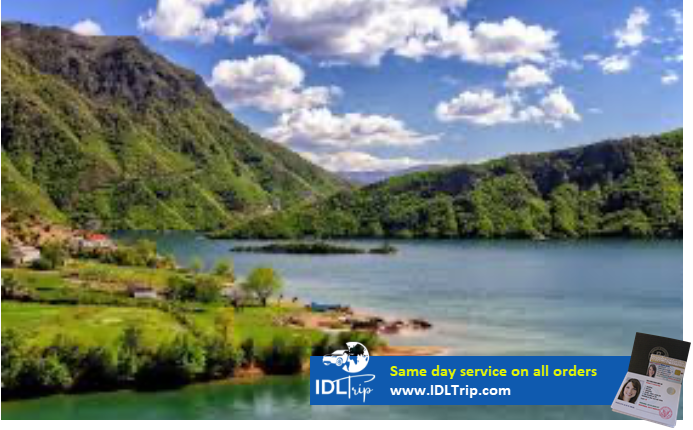 You can travel on your own schedule without worrying about carting luggage on public transport. You will see beautiful mountains, stunning coastline and communities enjoying evening chats and drinks or grilled corn on the cob. In short, you may gain a few grey hairs in the process, but you will also leave with better insight into this small nation and almost certainly a few stories to entertain your pals back home.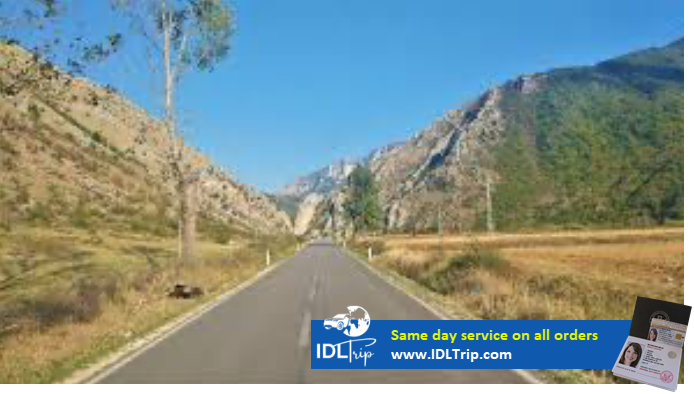 Road quality
Most of the other main roads are generally fine, like the coast road or the roads that lead to the borders always had road markings and although they were slightly more potholed than you might be used to, it was nothing of too much concern. They are all single lanes though so if you're stuck behind a slow vehicle, especially on the mountain passes, then you could be stuck for a while.
If you are driving out into the countryside the roads are a bit more hit or miss. We would be on a brand new re-surfaced road one minute then on a bumpy stone track moments later.
Even using Google Maps you would worry you'd taken a wrong turn down a farmer's track but it was a normal road that hasn't been resurfaced yet. We experienced this most when we crossed the border initially into the Butrint National Park area and also on our way east towards Berat and Central Albania.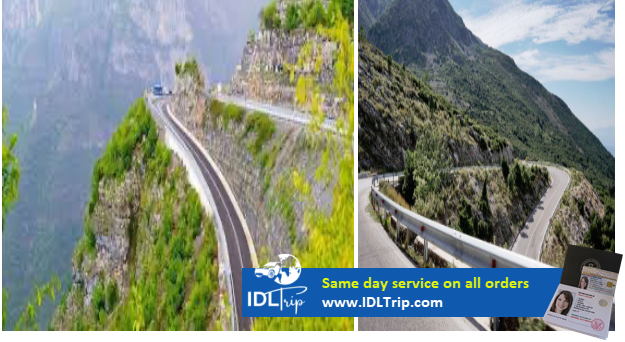 We advise taking a defensive approach to driving in Albania and to follow road signs / speed limits and not necessarily how the locals are driving. Rental cars in Albania are easily spotted by traffic police and seen as an easy target if you flaunt the speed limits, no matter what speed the locals around you might be doing. Don't be afraid to rent a car in Albania, it will open up parts of the country that shouldn't be missed and you'll regret not having the freedom to explore at your own pace. We do however highly recommend full protection insurance just to peace of mind.
To drive in Albania, you will need an international driver's permit/license and a valid license. The International Driver License translation is printed in multiple languages: the six United Nations official languages (English, French, Spanish, Russian, Arabic and Chinese) as well as German, Italian, Portuguese, Swedish, Greek, Farsi and Korean www.idltrip.com
But if you stay in Albania for longer than a year then you need a full driving licence. You have to be 18 or over to drive and rental companies usually require you to be over 25. Roads in remote regions of Albania can change from sealed to gravel, so a 4WD vehicle is the best way to go. Check with locals or your accommodation to find out which is the best route if you've hired a 2WD.
Speed Limits
Overall, speed limits in Albania are more of a guideline than an actual rule.
Don't speed - know the limits:
40km/h in cities
80km/h outside built up areas
90km/p on main intercity roads
110km/h on motorways or highways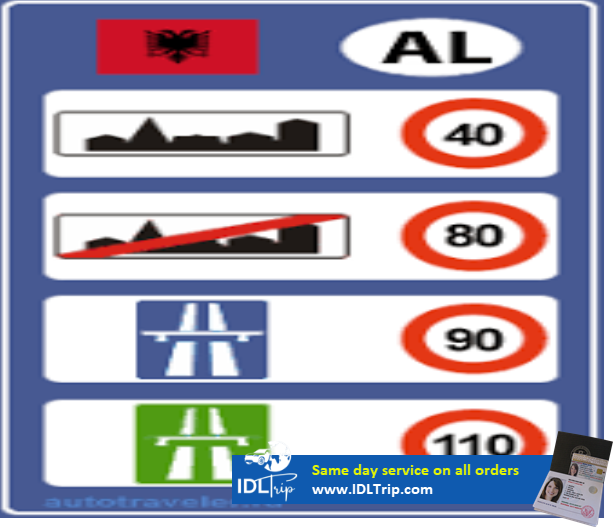 99% of the time, locals will entirely ignore these speed limits and generally go at whatever speed they feel like. You might end up with a local car right behind you, but remember that police will easily spot a rental car and are much more likely to fine you, so do keep to the speed limits.
There will also be other speed limit signs on roads, particularly on some of the winding mountain roads (e.g. 20km/h on tight corners). To be completely honest, we highly doubt that you'll actually want to go at 90km/h on half of these roads, given the cows/dogs/other wildlife on them as well as the bends and the potholes!