Driving in Egypt.
Egypt's history is incredible, and so much of it has been preserved!
You'll see temples that are thousands of years old that still have paint on them; mummies of pharaohs that you read about in history books; tombs with walls that look like they were carved just yesterday. Lastly, IEgypt is definitely a place to visit with a local guide who is knowledgeable about the history, the religion, and the present-day culture of the country. There are also beaches on Red Sea and incredible Egyptian cuisine which made Egypt "Europe's Caribbean".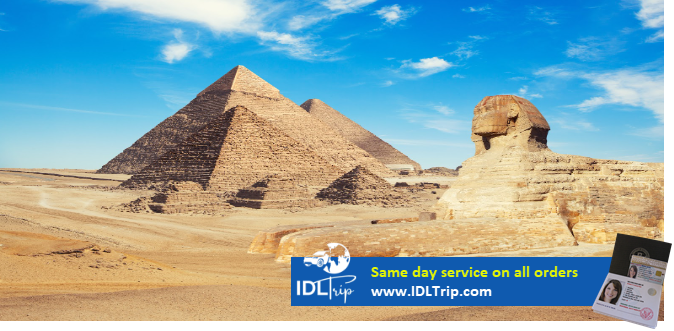 ROAD REGULATIONS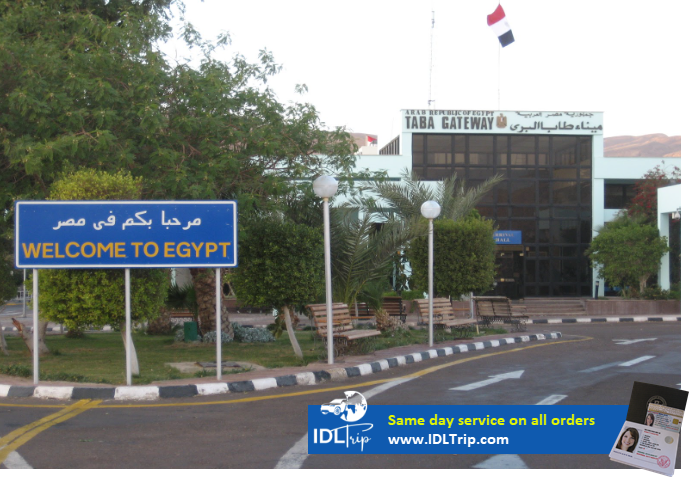 Drive on the right-hand side.

The use of seat belts is mandatory in Egypt for all occupants of the vehicle.

Children under 7 years of age are not allowed to sit in the front seats.

The use of a mobile phone while driving is prohibited, with the exception of a hands-free system.

The drink driving Blood alcohol level allowed is 0.05.

Traffic lights in Cairo do not always work, if that's the case there will be police officers at intersections signalling what cars have right of way.

Pedestrians have right of way.
In order to drive a vehicle in Egypt, you must be at least 18 years old and have a full driving licence valid in your country of residence. You will also need to obtain an international driver's licence before collecting a car hire in Sharm El Sheikh. You can drive in Egypt on an International Driving Permit/International driver's licence www.idltrip.com . If you intend to remain in Egypt for a long period you must apply for an Egyptian driving licence. Only certain categories of foreign residents may import vehicles.
Speed Limits in Egypt
Speed limits vary depending on where you are driving in Egypt. The speed is measured in kilometers per hour (kph), which might be a bit confusing for someone who's not used to the metric system. Speed limits in Egypt are:
-Urban areas: 50 kmph (31 mph)
-Open roads: 90 kmph (55 mph)
-Motorways or Expressways: 100 kmph (62 mph)
In general, speed limits in Egypt are strongly enforced, and radar traps are frequent, so it is very important to follow the above limits at any time. Collection of on the spot fines in cash is illegal in Egypt although many traffic police units will try. If you feel you must hand over cash, always get a receipt written in English. Normally, you'll be given a ticket and told to pay it at a local police station or at a bank.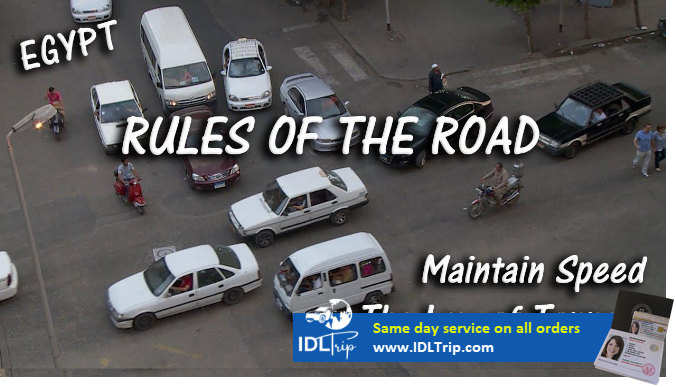 Documentation
Remember to carry important documentation with you at all times. Documents you should have with you:
-Vehicle Registration
-Driver's license - The information in your driving licence must be written in a Latin alphapet or accompanied by a translation by a reliable source or an international driving licence. If your license does not incorporate a photograph, ensure you carry your passport to validate the license.
-Certificate of Motor Insurance
-International driver's licence ( Apply online at www.idltrip.com )
Driving age
The minimum age requirement for driving in Egypt is 18 years. To hire a car in Egypt, foreigners need to be at least 25 years old and have an International Driver's license, besides their regular driver's license and a valid passport.
Drinking and Driving
The amount of legally allowed alcohol in the blood is 0.5 mg/ml.
Additional Driving Information
There are some toll roads in Egypt, the most relevant one being the Cairo-Alexandria road. There are also a handful of other toll roads in the country.
Parking in Egypt can be difficult particularly in big cities..There seems to be no formal parking regulations in Egypt. Commonly, people leave the handbrakes off their cars on flat ground to allow others to push their cars to and fro to be able to park.
The emergency services number is 122 for police, 123 for medical attention. The Traffic Police can be reached on 128.
Motorway signs are similar to those in Europe and have a green background.
Egyptian drivers tend to use their car horns much more often than in other countries and may just be using them to greet each other.
Road accidents are quite common in Egypt, make sure you drive with extra caution and care particularly at night.
Health and Safety
Beyond the standard vaccinations endorsed by the Centers for Disease Control for all foreign travel, the organization also recommends the typhoid vaccination for Egypt, as well as rabies for anyone venturing into rural areas.The US State Department considers the crime rate in Egypt low, but describes the country as suffering from persistent terrorism that is sometimes aimed specifically at tourists.