Tips on driving abroad in Denmark
It's always a good idea to know important rules of the road when in another country, and that's why we've compiled these driving tips for Denmark. You can learn some of the general rules and regulations, speed limits, what to carry with you, and what to see on your trip. You can use these tips to stay safe in your SIXT car rental in Denmark.
Rules of the road in Denmark
Danish driving doesn't differ too much from what we're used to in the UK (aside from driving on the right), but here are some general tips to make sure you're prepared.
In Denmark, you drive on the right and overtake on the left. Vehicles from the right generally have priority

Low-toned horns should only be used when an audible warning is required to prevent an accident

Use dipped headlights during the daytime all year round and on all roads

Make sure everyone in the car wears a seat belt at all times

Wear a crash helmet if you're riding a motorcycle or moped

Ensure your car is covered by third-party insurance recognised in Denmark. This is the legal minimum cover for visitors, so check with your provider before you travel

Children over three years and under 135cm in height must use an appropriate restraint or child seat. Children under three years of age must be placed in an approved restraint system adapted to their size

The drink-drive limit for all drivers is 0.05%. Random tests are carried out by police officers, even if there are no grounds for suspicion

If you're caught committing a minor driving offence while travelling through Denmark, you could be given an on-the-spot fine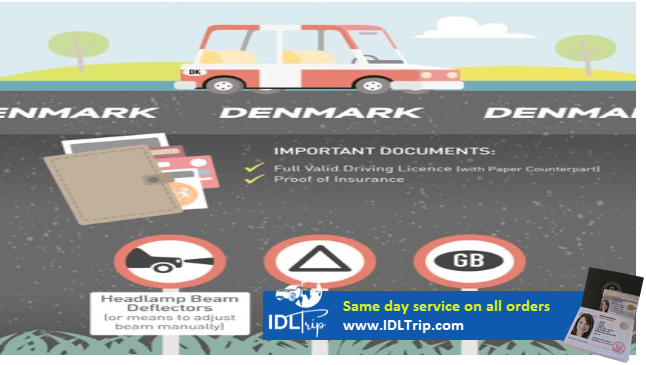 SPEED LIMITS
In most built-up areas, the speed limit is set at 50km/h unless otherwise signed. Outside these areas, the limit is 80km/h.
On motorways, the limit varies from 110km/h to 130km/h, so check signs locally to stay within the legal limit.
Many roads in Denmark are covered by speed limits applicable to the particular conditions, so keep a look out for the speed limit signs at all times.
The speed limit is 130km/h on Motorways there are some stretches of 110km/h around busy areas.
Motor Trafficways which are not motorways but stretches of road with slip roads on and off can be single lane or alternating double. Speed limits are 90km/h and there are quite a lot of these. Normal roads are 80km/h but there are a lot of 70km/h areas due to congestion or dangerous places . Towns 50km/h or 40km/h were stated by a sign.
Driver's License in Denmark
To drive in Denmark, the driver must present a valid national driver's licence that has been held for at least 1 or 2 years (according to different car rental companies). An International Driving Permit (IDP) is recommended for anyone living outside of Denmark. Especially if your domestic driver's license is printed with non Roman Alphabet (Arabic, Japanese, Cyrillic etc), an International Driving Permit (IDP/IDL) or an official translation in English is required when you drive in Denmark. Please note that an International Driving Permit (often referred to as an International Driver's License) cannot replace the requirement for a regular driver's license. And you must carry your current overseas driver's licence, IDP or translation with you all the time when driving in Denmark. Laws can vary between countries but one thing that remains consistent, is that an International Driver's License from IDLTrip www.idltrip.com can help you rent and drive vehicles abroad, no matter the country.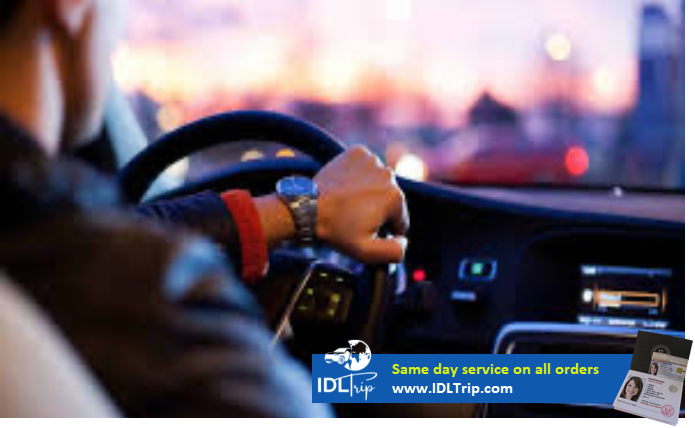 Some rental agencies will request to see an International Driver's License before they rent you a vehicle. Many customers find themselves in a situation where they have traveled to their destination country, unaware that they should have purchased an International Driver's License in their home country. You may have realized last minute that you need to show an International Driver's License to rent a vehicle. Use www.idltrip.com to apply for and receive your International Driver's License on time.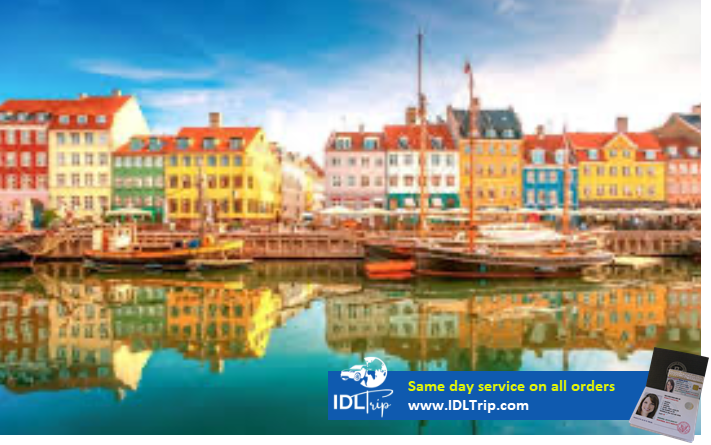 Car Rental information
-The minimum age to hire a car is 21
-You need a full, valid UK driving licence and usually a second proof of ID (passport)
-Some car rental companies ask that you have held your licence for a minimum term - check with your hire company first
-Most companies require you to use a credit card for deposit
-You may not be able to drive outside of Denmark unless planned in advance - check with your hire company first
-Make sure you get a car to hire excess insurance before your trip to protect yourself from unexpected costs. It's almost always cheaper to do this with a separate insurer and in advance
Age Requirement
To rent a car in Denmark you must be at least 20 years old (age may vary by car category). Each car rental company has its own age requirements and a deviation from the minimum age is possible depending on the vehicle. If you're 20-26, you are likely to have to pay a young driver fee.