Preparing for Road Trips in Argentina - things to bring, places to visit
Are you planning on taking a road trip to Argentina? From the lush vineyards of Mendoza and the scenery in Cordoba, to the gorgeous landscape of Patagonia, there is so much to explore. But as with any destination abroad, it's important to understand what documents are needed when driving; especially if your adventure includes a rental vehicle. Have no fear: an international driver's license will give you peace of mind during your travels. Read more about how this document makes getting behind the wheel easier and why ordering online can make life even simpler!
Argentina is a stunning country with plenty of scenic roads that are best explored on a road trip. But before hitting the road, it's essential to prepare everything needed to ensure a smooth and unforgettable experience. First, make sure you have all the necessary documents, such as an international driver's license, car registration, and insurance. Argentina's Patagonia region is also a must-visit, with its stunning glaciers, snow-capped mountains, and incredible wildlife. Get your car ready, pack your bags, and embark on a road trip adventure of a lifetime in Argentina.
Driving in Argentina as a tourist can be an exhilarating, yet potentially daunting experience. Whether you are exploring the vibrant capital of Buenos Aires, cruising through the stunning wine regions of Mendoza, or embarking on a road trip through Patagonia, there are some important rules and regulations to keep in mind. Unlike some other countries in South America, Argentinians drive on the right-hand side of the road. Additionally, it is mandatory to wear seat belts at all times, and children under the age of 12 must sit in the back seat. It is also important to note that driving in larger cities can be chaotic and unpredictable, with heavy traffic, aggressive drivers, and confusing signage. However, with some common sense and a bit of patience, driving in Argentina can be a wonderful way to experience the beauty and diversity of this incredible country.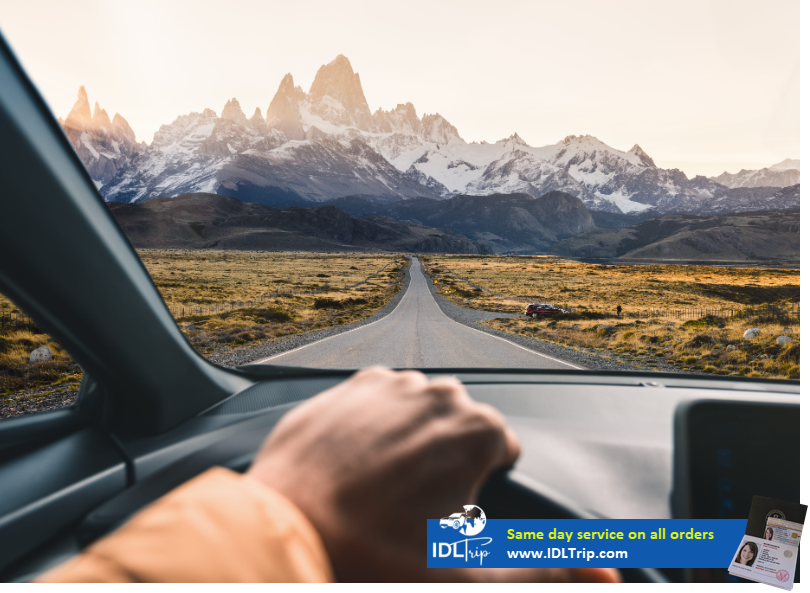 Applying for an International Driver's License
Applying for an international driver's license might be the solution you need. Thankfully, the process has become much simpler with the ability to apply for the international driving license online at www.idltrip.com . By navigating to the official website, you can fill out the application and submit all the necessary documents. Once approved, you will be able to enjoy driving in a foreign country hassle-free. Don't let a lack of preparation put a damper on your travel plans, apply for your international driver's license online today with IDLTrip company!
Tips for Adapting to Argentine Roads - understanding the road signs
When it comes to driving on Argentine roads, understanding the road signs and other customs is crucial. If you're planning on renting a car in Argentina with an international driver's license, it's important to familiarize yourself with the local rules of the road. For example, while stop signs are universal, there are other signs unique to Argentina that you'll need to know. Additionally, you'll need to adjust to driving on the right-hand side of the road and navigating through traffic circles. By taking the time to learn about Argentine road customs and road signs, you can ensure a safe and enjoyable driving experience in this beautiful country.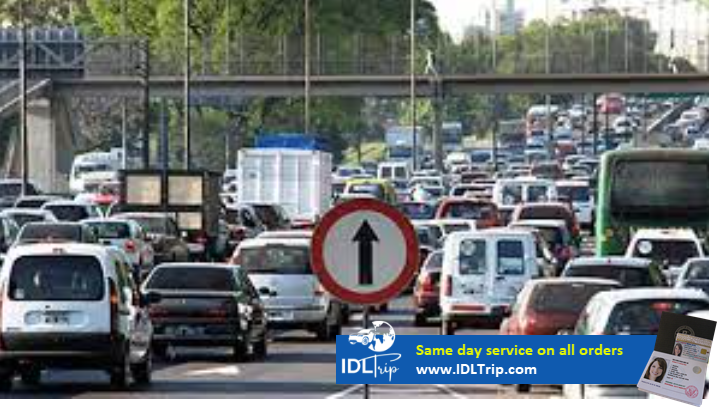 Driving in Argentina can be a thrilling experience, but there are steps you should take to ensure your safety and protect your vehicle. One of the most important things you can do is obtain the right insurance package for your trip. This will ensure you are covered in case of accidents or thefts. Additionally, there are specific safety precautions you should take while driving on Argentina roads with your international driver's license. Be extra cautious when driving at night or in more rural areas and always obey traffic laws. It is also important to have emergency contact information readily available in case of unexpected events. By taking these precautions, you can have a worry-free and enjoyable driving experience in Argentina.
Argentina is an amazing country to explore and the perfect place for a great road trip. With its stunning landscapes, culture and customs, you will never be bored. To get the full experience it's important to know the driving regulations and have valid credentials, such as an international drivers license. An IDL allows you to drive safely and without worry of being stopped by local authorities or not being covered with proper insurance. By planning ahead, following safety tips and making sure to apply for an IDL you can maximize your travel experience. To make things even easier, it's possible to order international driving licenses online in just a few steps! So, prepare yourself for the ride of a lifetime on Argentina's open roads - get an International Drivers License today and drive stress free!