Driving in Mexico
Are you planning to visit Mexico soon and drive yourself around? If so, you've come to the right place! Driving in a foreign country can be daunting, but with careful research and forethought, it doesn't have to be. In this blog post, we are going to discuss everything that you need to know about driving in Mexico with your international license. From understanding local laws and regulations to strategies for safe navigation—after reading this article, you will feel confident cruising through Mexican roads with ease. It's time to hit the road – get ready for your journey!
Important documents required for driving in Mexico with an international license
When planning a trip to Mexico, it's important to know what documents are necessary for driving with an international license. Having an international driving license is essential for tourists who want to rent a car and drive while in Mexico. Besides the mandatory documents such as a valid passport, tourists are required to carry a separate international driving permit alongside their original license. The international driving license makes sure that the driver's information is translated into Spanish, which means that the person behind the wheel can be identified in case of an emergency or an accident. So, don't forget to get your international driving license before you hit the road in Mexico!
Overview of the Mexican traffic laws and rules of the road
As a tourist in Mexico, it is essential to have a basic understanding of the traffic laws and rules of the road to ensure a safe and stress-free driving experience. Mexican traffic laws are enforced by the federal authorities, and violations can result in fines and even the impoundment of your vehicle. Drivers must adhere to speed limits, use seatbelts, and avoid using a mobile phone while behind the wheel. It is also mandatory to carry a valid driver's license and vehicle insurance. Additionally, road conditions can vary, so it is crucial to drive with caution and be alert at all times. By following these laws and regulations, you can enjoy the beautiful sights and sounds of Mexico while staying safe on the road.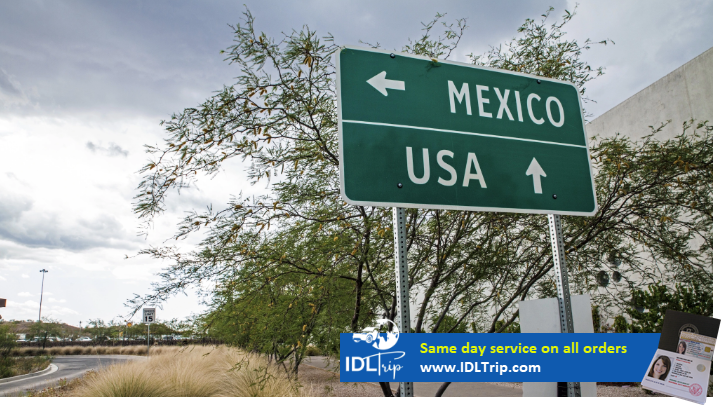 Tips for safe driving in Mexico with an international drivers license
Are you planning to drive in Mexico with an international license? While it may seem daunting to navigate unfamiliar roads, following a few safety tips can make your journey a lot smoother. First, make sure to apply for an International Drivers License online at www.idltrip.com before your trip. This will save you from legal consequences and make it easier for the authorities to identify you in case of an accident. Secondly, it is essential to obey traffic rules and signals, even if locals seem to ignore them. Stay vigilant and cautious, especially in crowded areas or rural roads. Lastly, avoid driving at night if possible. Many roads, especially outside major cities, may not be well-lit and could be dangerous to navigate. By keeping these tips in mind, you can ensure a safe and enjoyable driving experience in Mexico.
Finding reliable car insurance for driving in Mexico with an international license
Planning a road trip across the border to Mexico? Renting a car is a great way to explore this beautiful country, but it's essential to have reliable car insurance to have a hassle-free journey. If you hold an international driver's license and plan to drive in Mexico, it's vital to have a comprehensive policy in place. You can find numerous insurance providers online catering to your unique needs. They will offer coverage ranging from basic liability to full coverage, depending on your requirements. Before signing up, make sure to read through their policies and understand the terms and conditions. Secure your vehicle and yourself from any unexpected event on the roads of Mexico, and enjoy a memorable adventure.
Roadside assistance options to help you if you get into trouble on your travels
Traveling can be an exciting adventure, but it's important to have a safety net in case things don't go according to plan. When you're exploring a new place as a safe tourist, you may not be familiar with the area's roads and traffic rules. If driving with an international license, you might not be accustomed to the local driving culture either. This is where roadside assistance options come in handy. With services such as tire changes, battery jump-starts, and towing, you can relax knowing that you have support available should you experience unexpected car problems. Roadside assistance can give you the peace of mind to fully enjoy your travels without worrying about what to do if you find yourself stranded on the side of the road.
With a valid international driving license, you can drive in Mexico with more confidence and peace of mind. Make sure to review the important documents needed to drive in Mexico with an international license, as well as Mexican traffic laws and the rules of the road you need to abide by. Don't forget helpful tips for safe driving in Mexico including avoiding driving at night if possible, keeping your car locked while you leave it unattended, and making sure to note any car insurance numbers provided by your rental agency or insurance broker. And last but not least – always keep emergency contacts handy along with roadside assistance numbers in case anything happens on your travels. Get your International Drivers License online at www.idltrip.com today and drive stress free!